Who We Are
Tree preservation is at the core of all the work Arbor Essence performs.
Founded by Kerry Norman, Arbor Essence provides Horticultural consultation services that preserve the essence of trees and shrubs in the urban environment.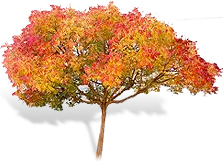 Why Hire an Experienced Arborist?
The most effective way to protect ones landscape investment is to involve a qualified experienced arborist from the planning to maintenance stages of all projects. This is where the care and expertise of Arbor Essence comes in.